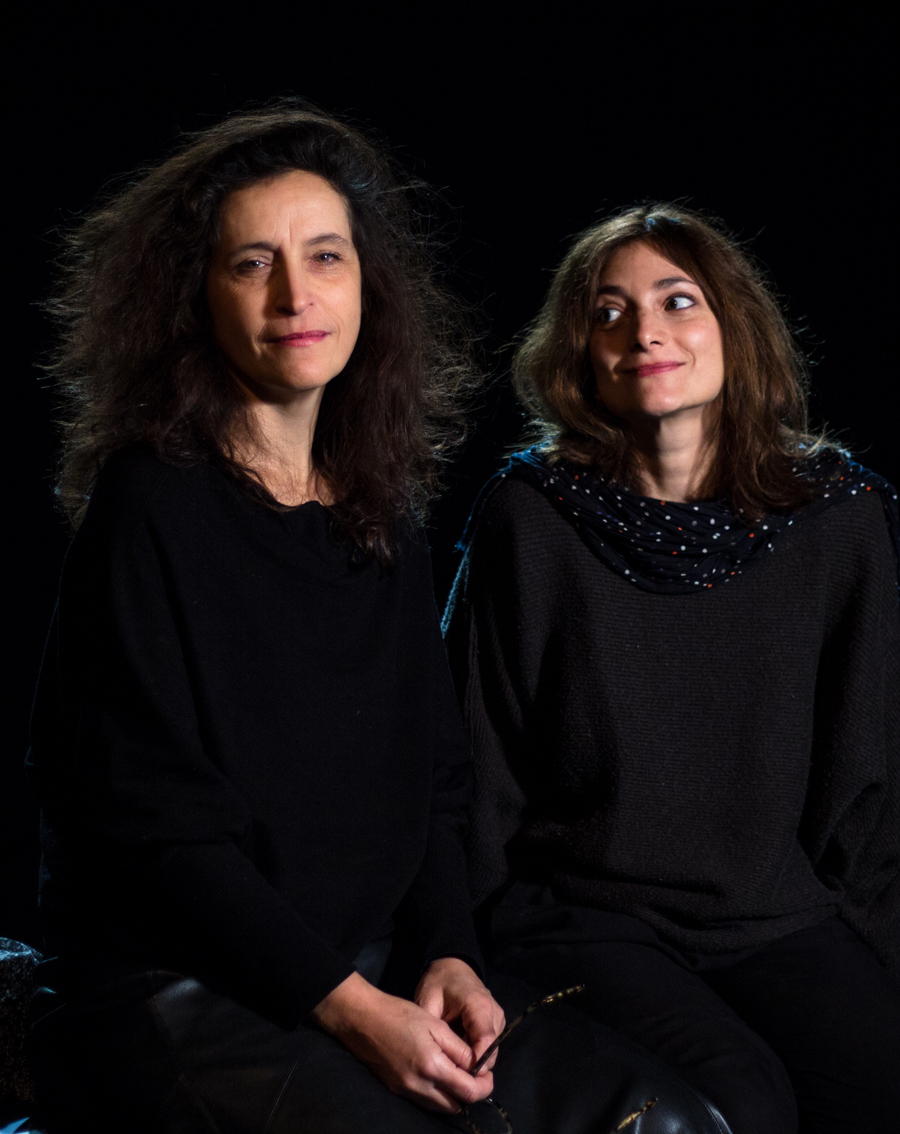 Belova ~ Iacobelli
Theatre Company

In 2012, Chilean actress and stage director Tita Iacobelli met the Belgo-Russian puppeteer Natacha Belova in Santiago, Chile at the La Rebelión de los Muñecos festival.
In 2015, again in Santiago they created a theatre laboratory experimenting with modern puppet theatre. When the two-month experience was over, they decided to develop a play together.
Chayka is the Belova-Iacobelli Company's first creation. The process lasted three years and took place during four residencies in Buenos Aires, Santiago and Brussels. They presented their work for the first time at the end of June 2018 at the La Rebelión de Los Muñecos festival. The play received the Best Play Award and the Best Actress Award in 2018 in Chile (el Círculo de Críticos de Arte de Chile) as well as the Audience Award for the Best Stage Direction in Chile (Premios Clap).
Natacha Belova, who graduated in history, was born in Russia and lives in Belgium since 1995. She started out as a costume and set designer in her first collaborations in the Belgian and international performing arts circuit. She went on to specialise in puppet art. In conducting many projects in theatre, but also in the fields of dance, circus, cinema and opera, she acquired a vast experience that moved her to create her own projects. Her first creations came in the form of exhibitions and installations.
In November 2017, she signed her first stage direction with Passeggeri of the Cie La Barca dei Matti at IF – Festival internazionale di Teatro di Immagine e Figura — Milan, Italy.
These last few years, she has given numerous puppet workshops in 15 countries across three continents and in 2016 founded her own centre for research and training, the IFO, a non-profit based in Brussels.
Tita Iacobelli began her career as an artist in 2001. In 2003, she won the Best Actress Award at the Nuevos Directores festival. Since 2005, she is an actress and puppeteer and sometimes co-directs some of the works at Jaime Lorca's Viajeinmóvil Company. She also gives puppet workshops. She has worked on different stages in the Americas and Europe with plays like Gulliver (2006) and Othelo (2012). Her close ties to music led her to direct several musicals with the youth theatre company Teatro de Ocasión and theatrical concerts with the Chilean fusión-jazz Congreso as well as with the Philharmonic Orchestra of the Santiago Municipal Theatre.
Belova - Iacobelli
Theatre Company
Production : Javier Chávez
+32 491 955 366
With
Wallonie-Bruxelles Théâtre Danse